Yemurai Chaza looks back at 'First Breath – Artist reflections' – an event led by the Scottish Black and People of Colour (BPOC) Writers Network held on 21 October 2022 at Inspace Gallery, Edinburgh, as part of the Edinburgh Futures Institute's First Breath: Autumn 2022 inaugural event season. The event season (10 October to 2 December) delves into responses to the climate and environmental crisis, to migration and displacement, and to equality, reparation and justice. This blog was first published at the Scottish BPOC Writers Network website.
Content warning: death, grief, police brutality
The act of "breathing" is a true indication of life – a vital sign. Breathing is not just a process, but is an act of expression in the lives that we live individually as people, and collectively as a society. This was a common theme of First Breath, an event where Brenda Vengesa and Lisa Williams, chaired by Titilayo Farukuoye, led us to new phases of reflection through their verse. As an introduction, Titilayo actively took us through the motions of breathing in their poem 'Nature'. Titilayo's intention and reflections on the act of breathing were felt as their dulcet tones effectively lead the room into a calm reflective space. From this moment, Lisa invited us all to reflect on the confined Covid-19 era and through her own expressions encouraged the audience to reflect on how shared spaces – where we 'breathe' together – bring us in communion.
This togetherness is something that a lot of us lost during the lockdowns. I, myself, know this to be very true, for I anxiously held my breath many times. Being still was an act of disservice to self – I did not want to feel. Breathing is an unconscious, intentional function that is essential for survival, so the act of holding breath is an act of defiance and attempt at control.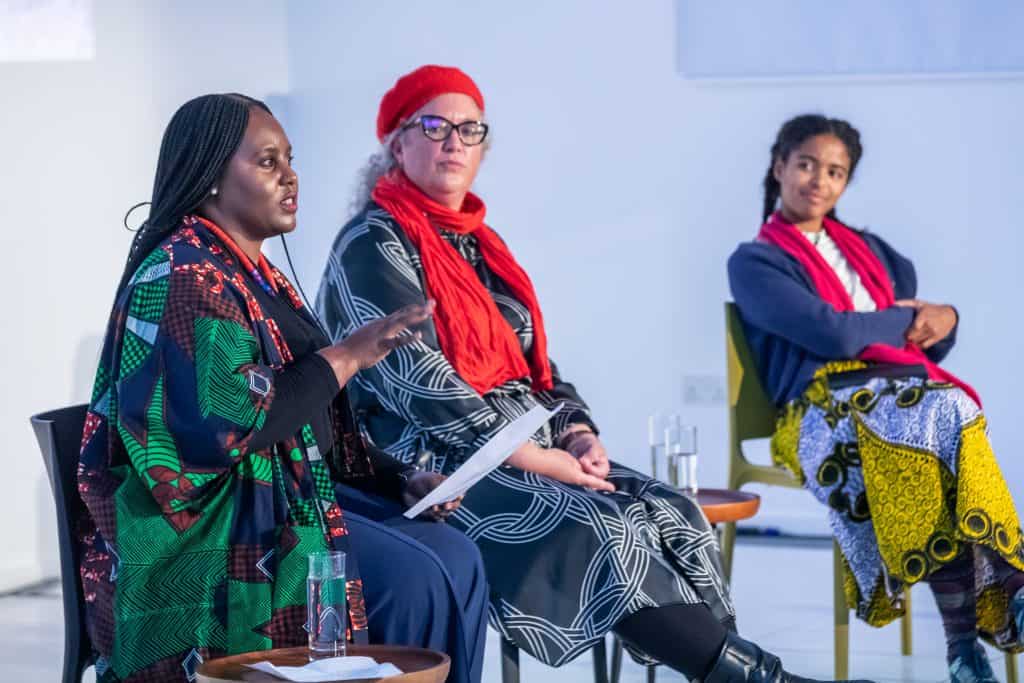 In her reflections, Lisa blended history and comedy to set a foundation of understanding. She reflected on the past and how the past is very much present, especially, in the context of crimes against humanity where we see and live experiences of unjustified pain and trauma from systems of oppression that lead society into hunger, poverty, and death. This is a theme that resonated with the audience, especially with where we are today, as many protests against these systems are continued. Brenda then took us to a very intimate, sacred space of passion, vulnerability, and beauty in her self-reflections. She told us how the pandemic, like for many, ignited one of Brenda's passions – writing. Her poem, 'Breathing' highlighted how brave and powerless we can be in the same breath, but how our hearts must have courage to persevere through the difficult spaces that we may encounter.
One such difficult space is grief. Something very real, that never leaves but grows with you. Brenda delicately invited us through poignant spaces in her life, giving us a brief insight into her own journey with grief and how she found happiness in homes away from home. She took me back to my childhood, where I felt complete release and freedom.
Grief is the common bond that we all share, and the pandemic era was a moment where we collectively grieved together for our own personal and collective loss. We are still in mourning. For many, not being present during the last breath of loved ones is an unforgettable pain. What's even worse was the world witnessing many lives murdered in cold blood because of police brutality and other acts of injustice by irresponsible governments and systems in power. There are many names globally that we can call out in memorial, for their last breath is haunting – not because of who they were to us, but how they were viciously taken from us.
In the final discussion of the evening we explored the art of breathing creativity into the many spaces that we reside in. Be it professional or personal, it is imperative that we have an active awareness of what we are creating in our lives and the lives that we encounter. Staying true to oneself is key. Although difficult, this is important. Accountability could be considered as a measure of success but how well do we bring this into our own lives and the lives of others? Allowing space to breathe around certain experiences may be deemed an essential practice of self-care. But the main point is to always breathe deeply – to physically breathe. In breath there is new life. May this be reflected in every angle and space in life. For the lives that have been lost, may the memories be a reminder to live and to give ourselves and others the space to breathe just as they were and we are. I couldn't help thinking this as I reflected in a moment that was, indeed, a safe space to breathe.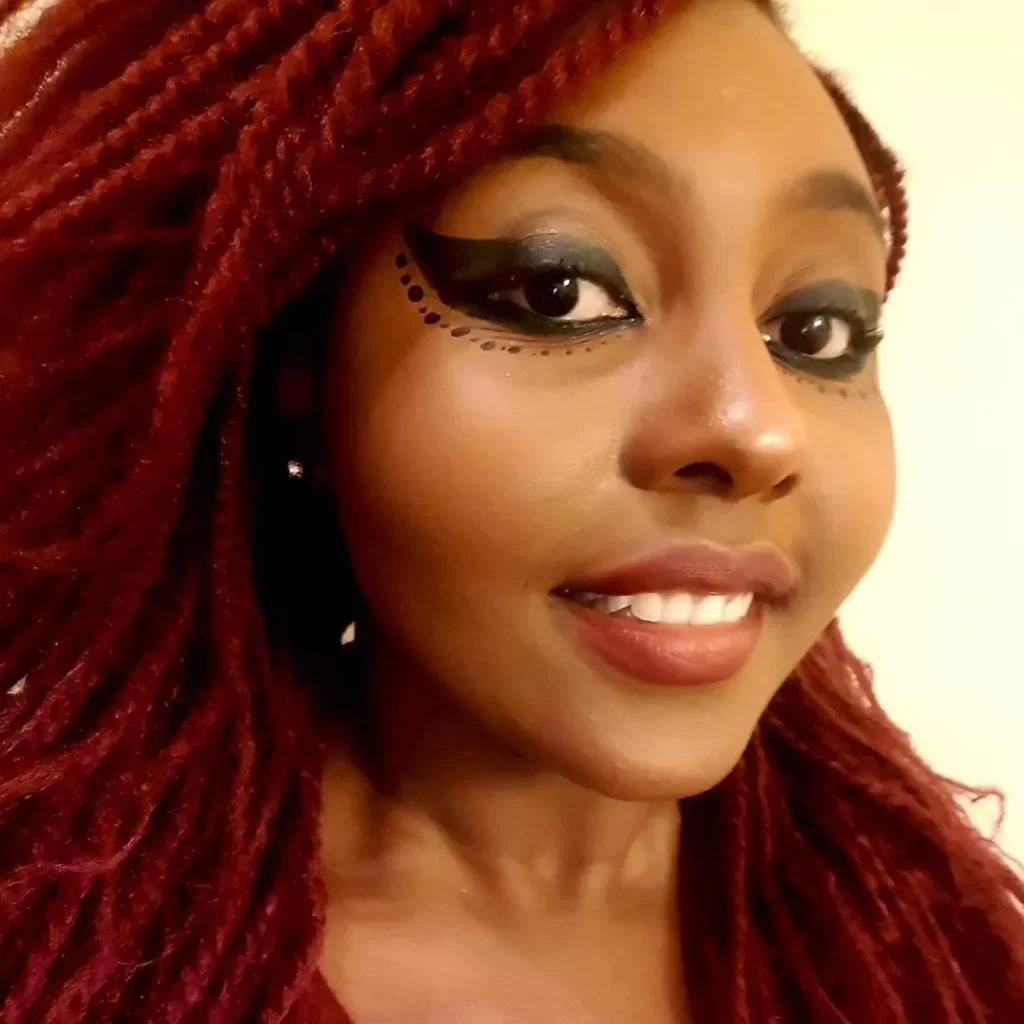 Yemurai Chaza is a scientist, poet and creative. Her work is a colourful reflection of her Zimbabwean and Scottish heritage, and echoes the many seasons of life, while exploring topics surrounding identity.