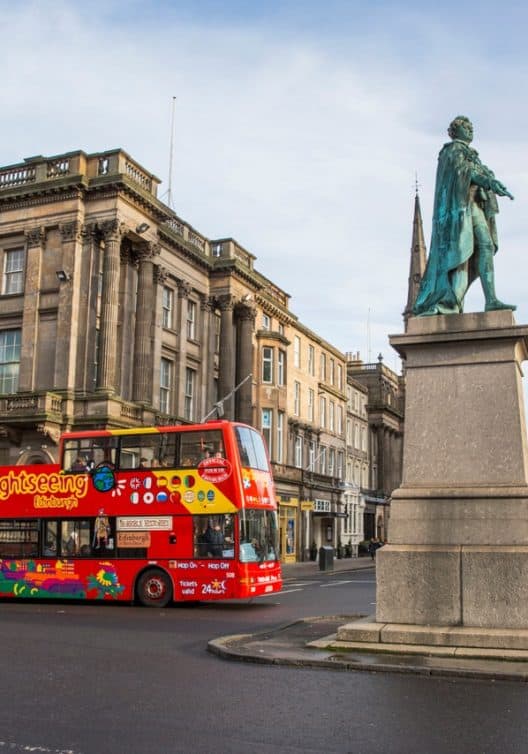 The Edinburgh Futures Institute is participating in its first digital 'collider' event. Hosted by Design Informatics and Traveltech for Scotland, this Collider seeks to open up radical new ideas for how Scotland's tour operators can operate profitably during the pandemic.
Traveltech for Scotland is a business cluster hosted by EFI that aims to find ways technology can help tourism businesses operate during the pandemic and move to a sustainable recovery.
EFI's Director of Traveltech Josh Ryan-Saha joins Brendan Miles from The List, sci-fi writer Madeline Ashby and Jos Feijen from iconic Dutch music venue Effenaar for an afternoon of ideation devising novel, yet practical ways for tour operators to recover, adapt and renew.
New opportunities, new markets
The COVID-19 crisis has devastated many of Scotland's tourism and hospitality businesses and many more face an uncertain future. We don't know when visitors will return in significant numbers or when tours may be able to return to pre-COVID-19 levels. Yet, at the same time, many of us are experimenting with new technologies and experiencing more of what is on our own doorstep.
While tour operators are among the most severely impacted within the tourism sector, many are experimenting with new technologies and business models, asking what opportunities the 'new normal' may create.
Can travel tours cater for the different needs of emerging local markets? Can novel digital technologies help tour operators create new or enhanced experiences without losing the personal touch? How can businesses continue to employ and deploy the great talents of their tour guides and storytellers? Can hybrid or digital tours be profitable? If so, what do those new business models look like?
Different ways of thinking
A Collider is a conceptual and practical design event. It brings together computational thinking and design thinking – problem holders with experts and practitioners from multiple disciplines.
At the start, the scene is set with a challenge statement written with problem holders. In this case, tour operators. This is followed by three speakers who talk about ideas, stories and examples that are outside of the sector, with little obvious relevance to the problem. These talks provoke creativity, and expand the horizon for what is possible.
A Collider event cannot solve a complex problem in an afternoon. Nor is it intended to. Instead, the Collider is the start of a journey that helps participants to break out of the constraints and open everyone up to new ideas. Sparking new connections and possible solutions. It is a format that uses the freedom and energy of creative possibility and the rigour of design thinking to address real-life challenges.
Design Informatics' 9 October Collider event with EFI's Josh Ryan-Saha is sold out but we will post links to the recorded talks after. Please check our social media accounts for updates or follow @DesignInf.