What is Data Civics
Data Civics is an approach to researching cities, regions and nations grounded in a recognition of the hybrid technical, material, historical, bureaucratic and sentimental character of place. We use new forms of data, platforms and innovations to gather, amplify, orchestrate and engage the diversity of civic voices. Our aim is to 'see' urban space from multiple perspectives and platforms, in environmental, governmental, technological, cultural and economic context.
The programme of Data Civics is being designed to work by combining a bit of the analytical technique of big data to listen in and watch what the city is saying. The aim is to gather, amplify and orchestrate the diversity of civic voices.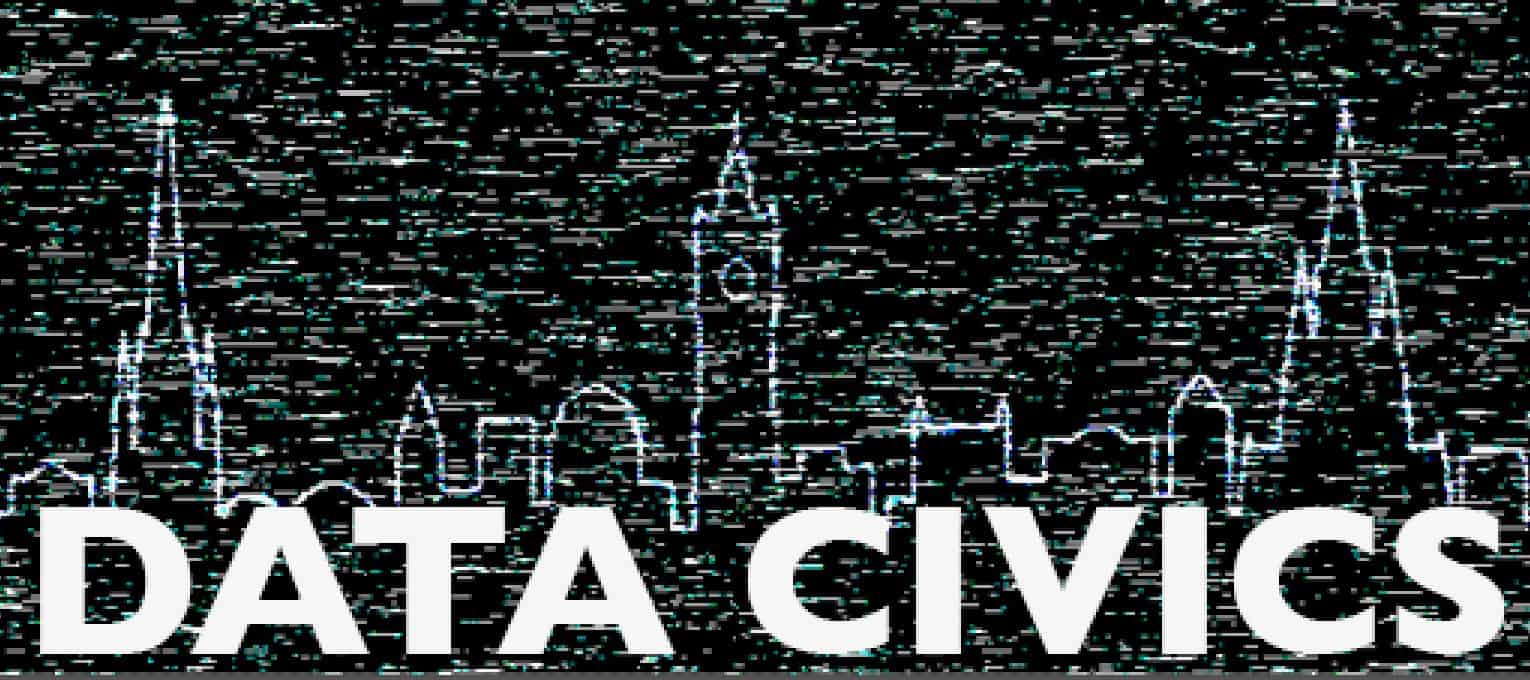 What We Do
We ask how data-driven innovations can shape the way we see, share, and govern our cities, regions and nations. Through this lens, our work explores how democratic innovations advance data-driven development and change?
We combine digital, participatory, and creative methods to offer multiple perspectives on the place-based challenges of social inclusion, spatial inequality and community representation. Our Civic Observatory uses social media, locative media platforms, and ethnographic, archival, and photographic data to generate local insights.
We co-design projects, experiments and toolkits with individuals and organisations working collaboratively to improve the flow of evidence and data between stakeholders as part of the Edinburgh Futures Institute's (EFI) commitment to the Edinburgh and South East Scotland's City Region Deal.
Background
We draw inspiration from Patrick Geddes' vision of Civics as an assembled set of methods set to work in an observatory and laboratory combined. Geddes' appropriation of the 'camera obscura' – the physical apparatus as well as the conceptual mechanism – is ripe for reimagination for the contemporary context. Geddes saw a concrete need in cities for scientific centres of observation and record on the one hand, and for experimental endeavour, on the other.
The Role of Data Civics
Spaces and places are accessible in new ways within the Data Civics framework. It is possible now to re-envision civic planning, to record voices usually absent from formal consultation, to develop apps that render archive material more accessible and to promote creative participation through online and offline conversation. Ethnographic and computational approaches to massive, passive, observational, visual data can change how urban space is seen. Digitised historical archives can be combined with views generated from Google Earth (Granton Civicscope), social media, particularly Instagram can generate views of everyday retail encounters (CovidArcadia) and democratic innovation can accelerate local innovation policy partnerships and produce new forms of citizen assembly. Digitalisation alters proximities, it changes what, where and who is far and near. It alters accessibilities too, changing what is open and common, what is closed and private and to whom.
It is, as the pandemic forced us all to learn, possible to do some of this work remotely, to listen, watch and play with the city, virtually. In the end though, the work of making places civic, social and safe has also to be material – it needs people, animals and things and the active consent and cooperation of communities, organisations and governments. The role of Data Civics is to figure out how to make this work.
Recent work
Consultation and participation exercises are hard work. They impose time, knowledge and resource burdens on people. The Data Civics team at the Edinburgh Futures Institute, led by Chancellor's Fellow Liz McFall, has been experimenting with projects designed to recognise and work around these issues.
Community Leadership in North Edinburgh: Report from the Knowledge Exchange Labs 2022
Edinburgh Futures Institute's (EFI) Data Civics team was funded by the UK Economic and Social Research Council (ESRC) to undertake knowledge exchange and shared learning with local bodies in North Edinburgh – drawing on previous research on both community empowerment and digital cultural regeneration. This report outlines the learning from the Knowledge Exchange Labs undertaken with local community sector, local and wider third sector, and local organisations, groups, and public sector services to understand their experiences of community leadership and community-led regeneration; and to consider the potential for a shared research agenda.
Short films
Data Civics researchers, have collaborated with filmmaker and artist Sapphire Goss and the AWED collective, to produce a series of short films about EFI and the Data Civics project including the film Closes and Opens: a history of Edinburgh's Futures.
They are all available on our YouTube channel
AWED are an interdisciplinary research collective who create films and installations about cities, data and representation. AWED comprises Liz McFall (Edinburgh Futures Institute), Darren Umney (Independent Researcher), David Moats (Linkoping University) and Sapphire Goss (Artist-Filmmaker).
People
Core team
Liz McFall is Director of Data Civics, Chancellor's Fellow based in the Edinburgh Futures Institute and a Senior Lecturer in Sociology at the University of Edinburgh.
Oliver Escobar is Academic Lead for Democratic Innovation at EFI, Senior Lecturer in Public Policy at the School of Social and Political Science, and Co-director of the Centre for Ethics and Critical Thought at the University of Edinburgh.
Lesley McAra is Chair of Penology at the Edinburgh Law School, University of Edinburgh. She was Director of the Edinburgh Futures Institute until Spring 2022.
Researchers and affiliates
James Henderson
Darren Umney
Joshua Ryan-Saha
Steve Earl
Kristy Docherty
Contact us