This Black History Month event will take on a long-discussed topic in the Black and Afrocentric movements across the world: the challenged idea and risks of leadership. The panel will explore different contexts in which Black people have made expressions of change and strategic collective work towards anti- and de-colonial liberations.
This event was programmed in collaboration with RACE.ED.
Important notice: This event will be photographed/recorded, and images may be used for future marketing, promotional or archive purposes. If you would prefer not to be photographed, please let us know at the event.
Speaker Biographies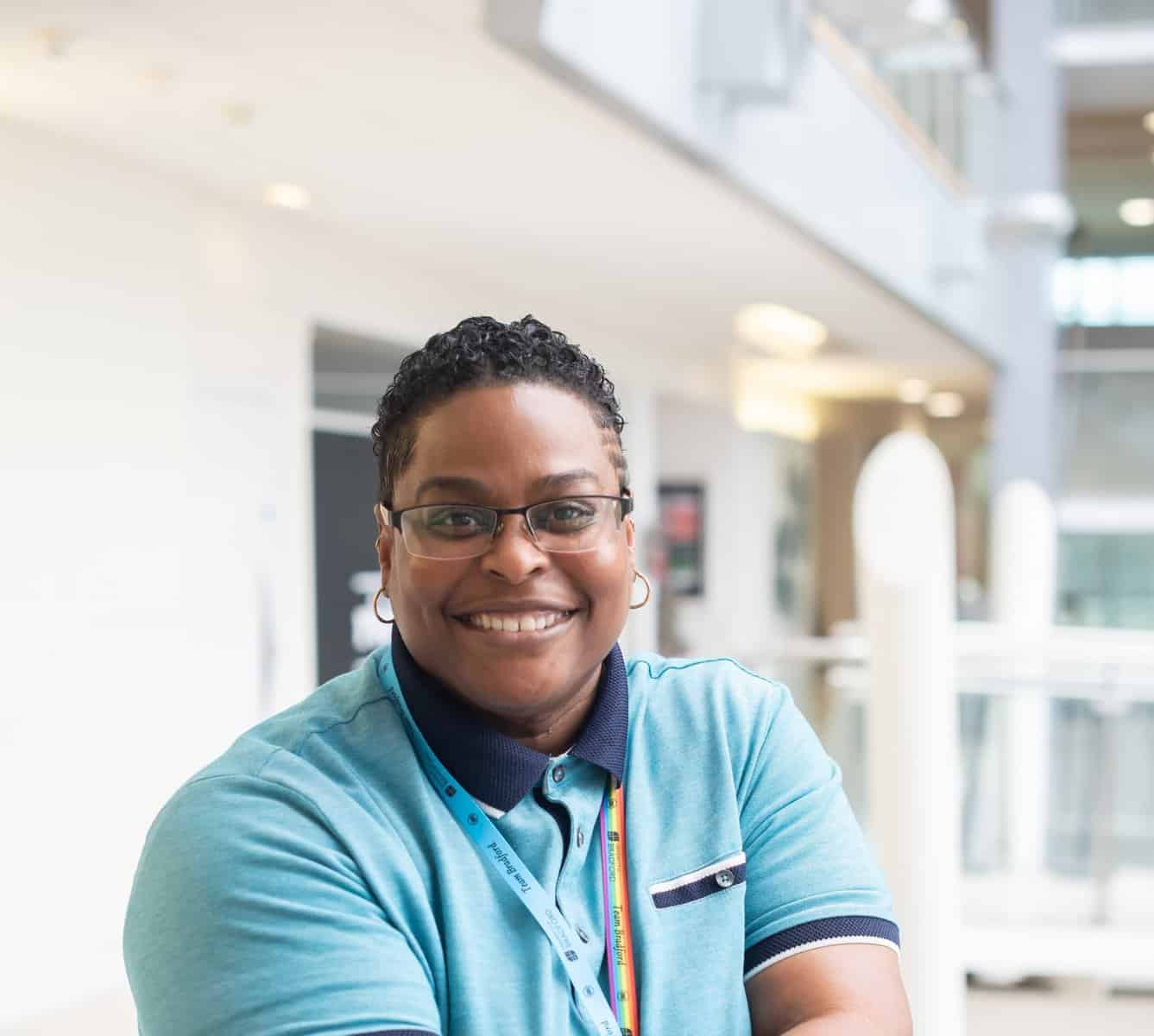 Dr. Tiffany R. Holloman, FRSA is the project manager for Brad-ATTIAN and YCEDE in the Centre for Inclusion and Diversity at the University of Bradford. She is co-founder and co-director of Same Skies Think Tank, as well as a consulting lecturer at RADA in early modern history. Her sociological research examines race and education in the UK and US and her historical research investigates King James VI&I in Early Modern Britain. She is the author of several articles, chapters, as well as a co-editor of two books. Her activism stems from a desire to work with community members in the elevation of human development.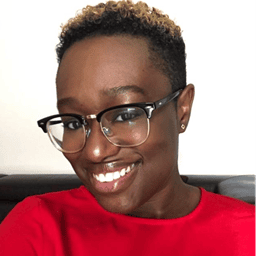 Phoenix Nacto – Traore is currently the Research Impact Officer at the University of Huddersfield's School of Arts and Humanities. Phoenix's academic journey has seen her deeply engaged in advancing the understanding of underrepresented narratives. Her insights contribute to fields such as Black Queer Theory, Black Feminist Decolonial Thought, and Popular Culture. With a B.A in Women's Studies from Spelman College (U.S) and an M.A in Gender and International Development from the University of East Anglia (U.K), Phoenix integrates academic insight into her dedication, effectively wielding the power of storytelling and theory through poetry. This approach fosters innovation in her work that reaches far beyond traditional academia.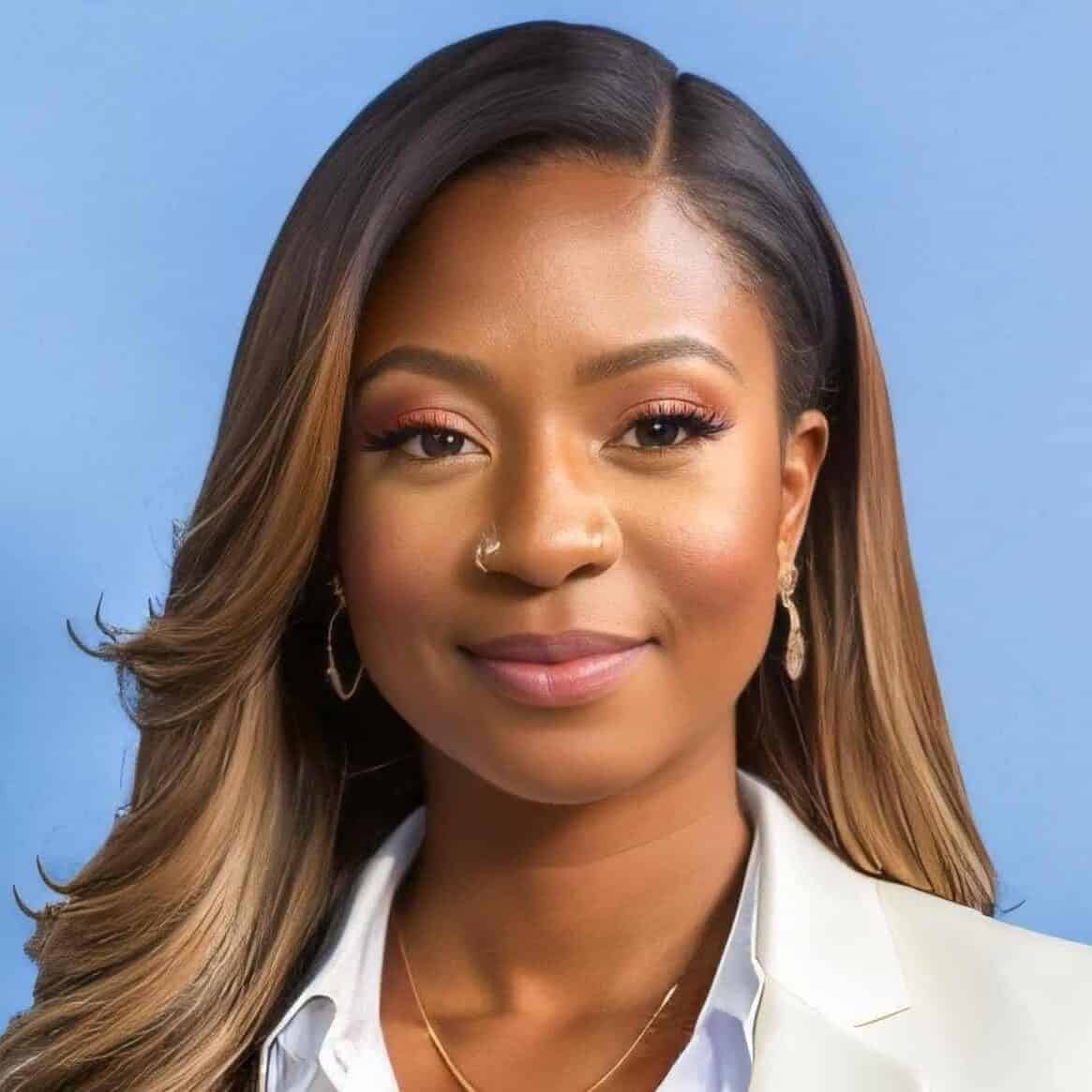 Sharon is a passionate Lecturer pursuing a PhD in Sociology, her research delves into contemporary Black activism, investigating millennial narratives of criminalization and resistance. Her academic passions intersect at the crossroads of race/ethnicity, (anti)racism, and social justice, unravelling intricate intersections within these domains.
Beyond academia, Sharon's journey extends into community organizing, where she has a rich background as a community facilitator. Engaging in grassroots anti-racist campaigns on local, regional, and global levels, she collaborates with activists and researchers globally, including the United States, Brazil, and Kenya. Currently certifying as a Doula, she advocates for maternal health in marginalised groups, embodying her commitment to community well-being. Sharon's commitment extends beyond her professional pursuits. As a mother to young children, she is dedicated to fostering meaningful dialogues and spaces for early engagement with social justice thought and practices. This drive led to her co-founding Cultivate—an anti-racist agency providing targeted impactful training, workshops, and consultations for individuals and organisation closely interacting with young children. Sharon's fusion of academic prowess and community-driven activism exemplifies the potential for transformative change through research and community building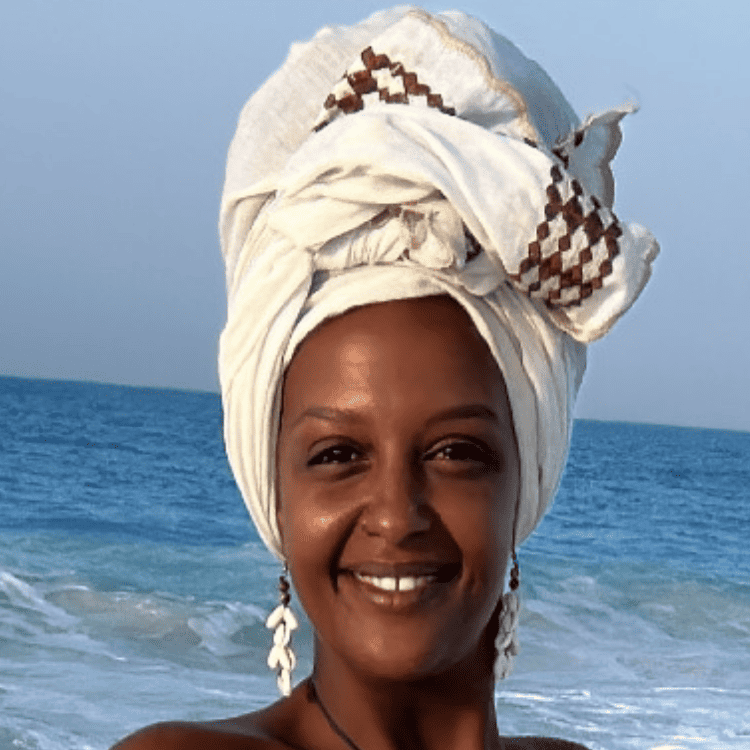 Dr. Dimah Mahmoud is a humanist by practice, actionist by choice, and passionate change-maker by learning. Dimah uses her words – written & spoken – as sacred medicine drawing on the HER in HERitage to activate the EYE in Collect-i-ve. With 15+ years of facilitating order by manipulating chaos, she excels at co-creating grassroot sustainable solutions by leveraging knowledge, skills and expertise to build alliances for inclusive collective growth with a deliberate focus on the holistic liberation of people of African and Indigenous Ancestry. Dimah holds a PhD in Sudanese Foreign Policy and international legitimacy from the University of Exeter.
Dr Katucha Bento is a Lecturer in Race and Decolonial Studies, Co-Director of Race.ED Network at the University of Edinburgh, and the co-founder of the Free Afro-Brazilian University (UNAFRO). She is associate editor of the journal "Identities: Global Studies in Culture and Power". Her main inspirations are in quilombo and samba communities' epistemologies and praxis, reaching out to Black feminists and Queer subversive language to promote ethics of caring and power to the people.