Hybrid Event
Hybrid Event
8th March
6:00 PM
–
7:30 PM
GMT
This performance is part of the University of Edinburgh's Futures Conversations series.
This show is part of our Futures Conversations series – Shaping our AI Futures – and explores the delicate and intricately evolving relationship between humans and machines, through a dynamic dance between a dancer and a soft robot as the focal point. The representation of robots in art and media is often limited to their portrayal in science fiction, but this performance aims to challenge that narrative by depicting robots in unconventional, non-technological forms.
The performance delves into the complex process of human-machine coexistence and understanding, exploring the relationship between the dancer and the robot as one of continuous learning, acceptance, rejection, and reunion. Through this process of navigating each other's spaces and understanding their unique capabilities, the audience is offered a powerful metaphor for how humans and machines can learn to coexist and accept one another in the world.
This thought-provoking performance is a collaboration between the University of Edinburgh and the University of Lille INRIA Centre.
Performer Biography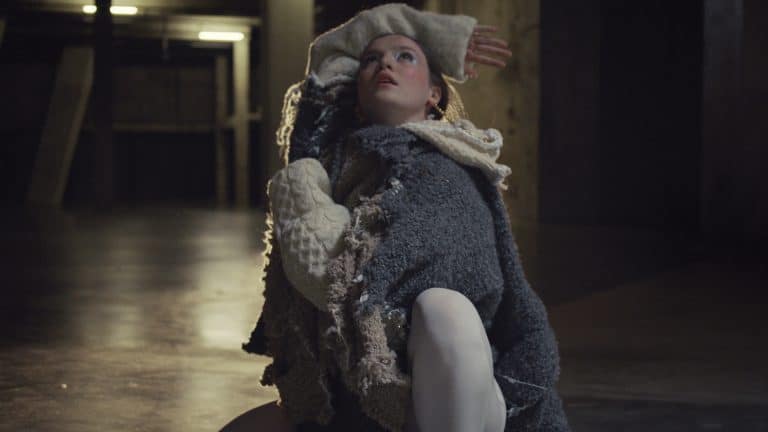 Madeline Squire is a choreographer and dance artist based in the UK. She explores how her own experience with disability can stimulate creative approaches to her work. Madeline trained at Highgate Ballet School, Cecchetti Associates, Central School of Ballet Associates and was part of the CAT program at The Place, London Contemporary Dance School. At sixteen, she started at the English National Ballet School. She joined Scottish Ballet two years later in 2014 and began her professional career.
In 2017, Madeline had a sudden isolated neurological attack and became unable to feel her hands and lost motion in her legs. Through rehabilitation she regained movement and returned to the stage. Some "limitations" remain in her left leg, but rather than looking at these negatively, Madeleine uses this experience to explore creativity and versatility into her work.
In 2019 Madeline was commissioned to choreograph Scottish Ballet's first digital season, in collaboration with artist in residence Zachery Eastwood-Bloom. In 2021, she became the first Female Drosselmeyer in the Scottish Ballet's Nutcracker, a role normally performed by a male dancer. Find out more about Madeline's work at https://www.madelinesquire.com/.
Chair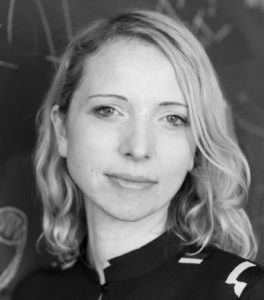 Lynne Craig's practice connects design, technology, education, and business development; exploring the frontiers of emergent technologies and cultural change. Throughout her career she has built businesses, created products, designed systems for global audiences, and continues to reimagine what the role of 'making' in design, education and business looks like for tomorrow. Current roles include Senior Lecturer and Programme Director MA Design Informatics at University of Edinburgh. Previously Founder and Director of Digital Anthropology Lab, London College of Fashion, University of the Arts London, UAL, where she pioneered novel play-based design and engineering programs for fashion, launching industry challenges, investigating, 'draped interfaces,' IoT and collaborative digital performance.
Please note this is a hybrid event. Streaming will be live captioned.
Strobe lights will be used in the performance.
Important notice: This event will be photographed/recorded, and images may be used for future marketing, promotional or archive purposes. If you would prefer not to be photographed, please let us know at the event.
Event image features Madeleine Squire from 'The Shimmering Extraordinary'