28th October 2022
7:00 PM
–
9:00 PM
BST
Part of EFI's inaugural event season, The New Real Gala will present international projects and practitioners, alongside highlights of our most recent research partnerships with artists and festivals. Leading contemporary AI artists, designers and scientists will explore the most transformative technologies out there and announce a major new programme on Next Generation Intelligent Experiences.
The New Real programme is a unique hub for AI, creativity and futures research. We believe the arts can be at the forefront of new sustainable industries and economies, and devise imaginative ways to experiment with new experiences, practices, infrastructures and business models, and to empower people to be agents of positive change.
As part of the New Real Salon Opening Event, researcher and artist Gershon Dublon, will present and perform The Wandering Mind an AI-powered performance platform for shaping dreams with the sounds of our world. Guided by the performer to sample tiny fragments of sound from tens of thousands of field recordings found online, the system generates a winding sound journey for sleeping and meditating audiences. In their curated performances, group naps and guided mind-wanderings, dream guides convene collective actions of sleeping together.
Lex Fefegha will also present an interactive research project that visualises what Londoners might lose and what will remain in a future where heavy rainfall will lead to flooding on the Thames Path in 2040. Lex will be speaking about the importance of the Thames Path 2040 project, taking you through his process, the challenges faced and the current results of the work in progress.
Speaker Biographies
Speakers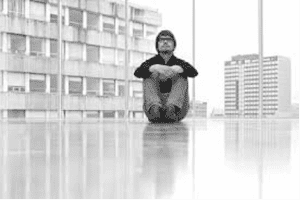 Prof Drew Hemment is The New Real's project principal investigator. He is an artist, designer and academic researcher, Chancellors Fellow at Edinburgh Futures Institute and Edinburgh College of Art and Research Fellow at The Turing. Drew is an artist, designer and academic researcher, who over 25 years has been one of the key figures who has shaped the field of digital art and culture. He is Professor of Data Arts and Society, Chancellors Fellow and Director of Festival Futures at Edinburgh Futures Institute and Edinburgh College of Art within University of Edinburgh.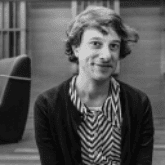 Gershon Dublon is a researcher and artist whose work locates sites and means of connection between human perception and machine sensing. By day, Dublon is a Senior Researcher at Sonos, focusing on applications of multimodal sensing to immersive audio. Dublon has published articles in Presence (MIT Press), Scientific American, IEEE Sensors, New Interfaces for Musical Expression, Body Sensor Networks, ICML, and others, and recently contributed to Swamps and the New Imagination. Their projects have been shown at Boston's Museum of Fine Arts, Mexico's National Center for the Arts, Ars Electronica, Future Everything, and Sundance Film Festival.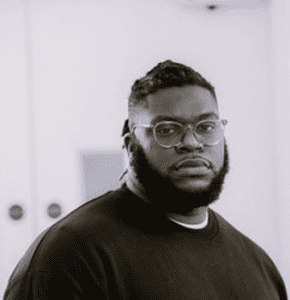 Lex Fefegha spends most of his time leading a small team of designers and coders at COMUZI, a London based design studio creating future-positive products, services and experiences for governments, organisations and charities. In his spare time, Lex has been exploring AI & creativity projects, working with Google AI & Google & Arts Culture Lab to create The Hip Hop Poetry Bot, an AI research project, exploring speech generation trained on rap and hip hop lyrics by black artists.
Contributing Speakers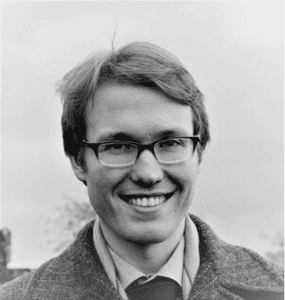 Dr Matjaz Vidmar is The New Real's co investigator, an interdisciplinary researcher, lecturer and strategist at the University of Edinburgh. He is an (Astro)Physicist by training, now examining innovation processes and (inter-)organisational learning and change, as well as other social dimensions of emerging technologies.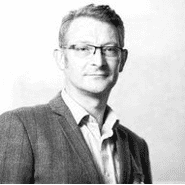 Chris Speed is EFI's Director of Innovation and Chair of Design Informatics at the University of Edinburgh. Chris's research focuses upon the Network Society, Digital Art and Technology, and The Internet of Things. He has sustained a critical enquiry into how network technology can engage with the fields of art, design and social experience through a variety of international digital art exhibitions, funded research projects, books journals and conferences.
Event chair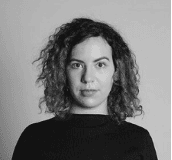 Caroline Sinders is a machine-learning-design researcher and artist. For the past few years, she has been examining the intersections of technology's impact in society, interface design, artificial intelligence, abuse, and politics in digital, conversational spaces.