11th November 2022
11:00 AM
–
2:00 PM
GMT
Utopia is a 'no-space' for contemplation, innovation and collaboration. The term utopia was coined from Greek by Sir Thomas More for his 1516 book Utopia, describing a fictional island society in the Atlantic Ocean. The word comes from Greek: οὐ ("not") and τόπος ("place") and means "no-place", and strictly describes any non-existent society 'described in considerable detail'.
Our Utopia Labs are 'no-spaces', places where everyone is welcome to join us in dreaming futures that inspire our experience of the present. Our labs curate interactions between academics, artists, entrepreneurs, students and audiences in person and online globally. We are interested in that which is provocative and irreverent as well as that which is nurturing and joyful. Utopia questions are catalysts for inquiry, learning and creativity. With an emphasis on innovative and experimental ways of communicating, we will explore meditation, dialogue and co-creation with the help of a facilitator. Participants consist of University of Edinburgh staff and students, and non-University practitioners.
In this Utopia Lab session, invited speakers will present visions of their Utopia, which we will (individually or in groups, as preferred) respond to by creating our own artistic and creative mini-Utopias. We will consider what Utopia means and how it could be a useful crucible in which to explore positive change.
11am-12pm: Introductions and Presentations
12pm-1pm: Lunch and Dreaming/Making
1pm-2pm: Sharing
Lunch and materials for creating will be provided. The lab will also include meditation, poetry reading/listening and simple movement and breathing exercises. All body types and levels of experience welcome.
Speaker biographies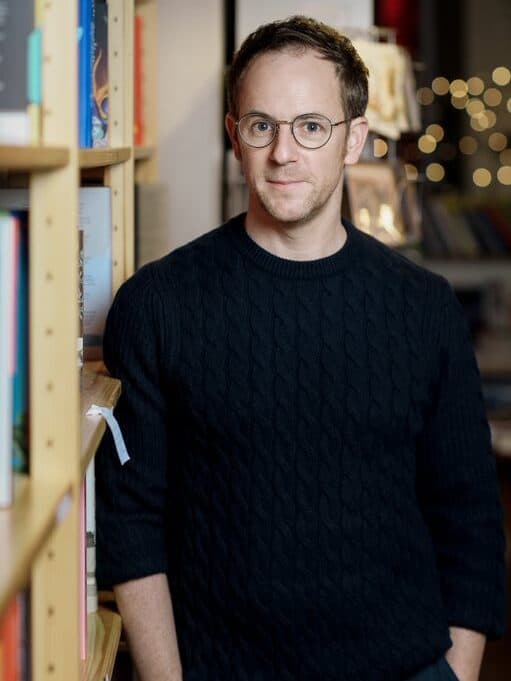 Composer and songwriter Gareth Williams lives in Edinburgh, where he makes work that ranges from opera, theatre and songwriting to chamber and orchestral music. He is a Chancellor's Fellow at Edinburgh College of Art, where he lectures in composition. He seeks to find new participants and audiences for opera and music theatre with his work, and to shed light on stories and communities that have been overlooked, exploring ideas of identity and vulnerability in his vocal writing. His music is often site-specific and responsive, with performances happening in lighthouses, whisky distilleries, nuclear bunkers, and libraries. He creates award winning work for companies such as Scottish Opera, Red Note Ensemble, National Theatre of Scotland, Ulster Orchestra, BBC Scottish Symphony Orchestra, Tapestry Opera, Theatre Passe Muraille, Bridge Theatre, Hebrides Ensemble, Chamber Music Scotland, and Noise Opera.
Sufee Yama is a Creative Technologist specialized in immersive media storytelling. Sufee works across Interactive AR, Interactive VR film and animation, 360 video, Mixed Reality Performance and Mixed Reality video. Her personal R&D experiments are brought to use for brands' commercials, documentaries, movies, events and exhibitions with clients like Meta, Snap Inc., The Guardian US, The Japan Foundation, Goethe-Institut, FABLAB , Thailand Government Agencies and were mentioned on platforms like The Museum of Other Realities, Snap AR, FritzAI and Lenslist. Being an active member in the creative VR/AR community, Sufee hosts workshops and activities for cultural organizations and Universities. Passionate about the future of storytelling and new media, Sufee thinks major parts of current Fine art industries will unavoidably needed to transform their work format to thrive. She founded Utopia Lab Studio(www.utopialab.co), an experimental creative AR/VR studio focusing on the future of storytelling based on the intersection of Fine Art, Design and Business in the hope that she can help bring real world Fine Art including performing art into AR/VR space.
Sargent, Lyman Tower (2005). Rüsen, Jörn; Fehr, Michael; Reiger, Thomas W. (eds.). The Necessity of Utopian Thinking: A cross-national perspective. Thinking Utopia: Steps into Other Worlds (Report). New York: Berghahn Books. p. 11. ISBN 978-1-57181-440-1.