[ap_column_wrap][ap_column span="3″]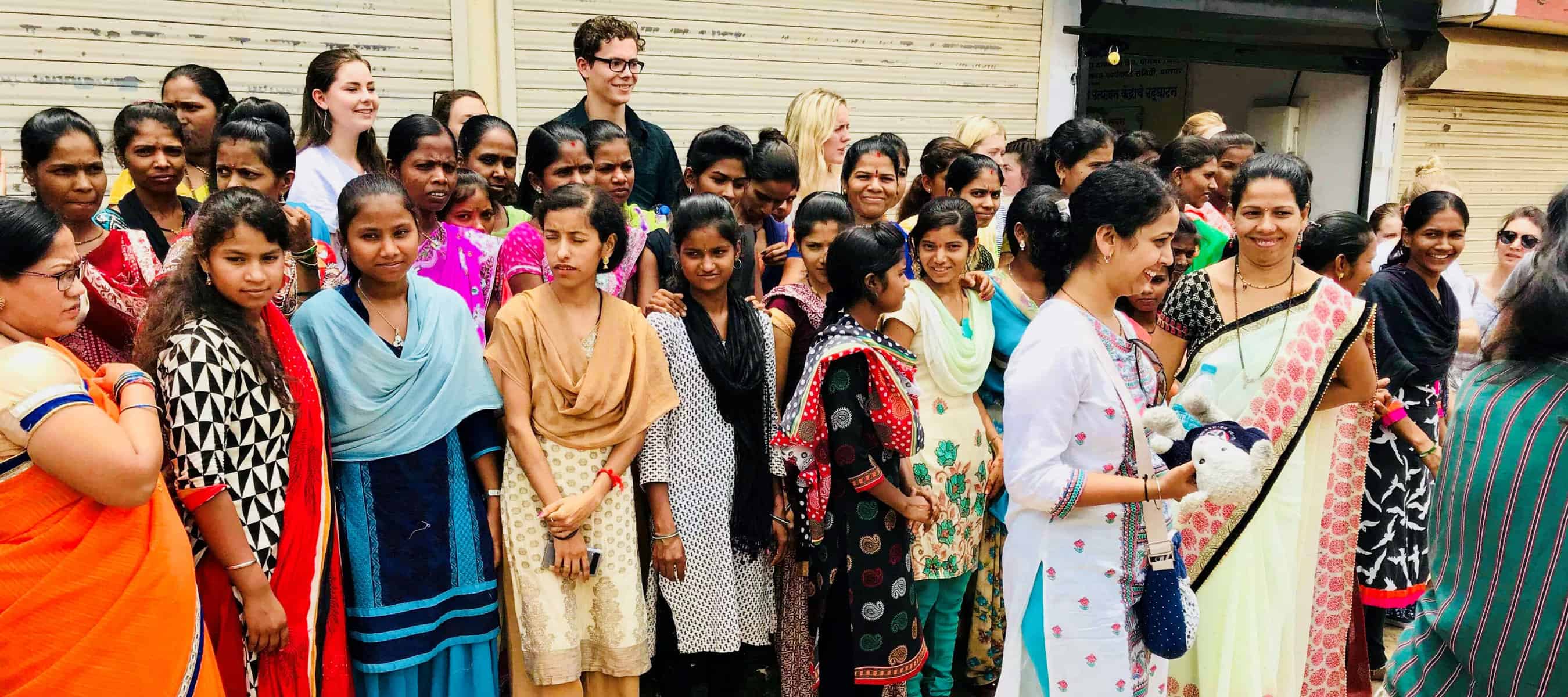 University students travelled to India this summer to unpick the threads that form the country's $200bn textile industry.
The week-long programme saw 32 students from a range of subject areas – including business, fashion and geography – follow the cotton supply chain, from the fields of Gujurat to the fashion houses of Mumbai.
Video
Watch a film of highlights from the students' trip.
[/ap_column][ap_column span="3″]
Sustainability focus
During the trip, the undergraduate students were asked to consider the environmental, social and economic implications of India's primary export.
The students met key individuals on the cotton supply chain, beginning with the cotton pickers and growers.
They learned how the Better Cotton Initiative works with producers, such as Technocraft, towards more sustainable production methods.
The group discovered how high-end fashion label House of Anita Dongre and its brands are influencing global fashion. They also saw how it is empowering women to gain new skills and develop independent careers.
The digital editor of Vogue India took time to discuss the industry's impact on local and global fashion trends.
Tackling challenges
The project was sponsored by the University's Edinburgh Futures Institute, a new hub which brings students and researchers together to tackle real-world issues.
The trek culminated in a day-long interactive challenge, where the group joined fellow students from Mumbai's Indian School of Design and Innovation to devise innovative solutions to the Indian cotton industry's most pressing challenges, such as working conditions and sustainability.
Trek-leader, Dr Winston Kwon from the Business School, said:
"With this experience, Edinburgh students got a chance to get under the skin of one of the developing world's largest industries and fastest growing economies. We wanted them to put themselves in the shoes of the farmers, manufacturers and exporters to ask whether fashion can ever be truly sustainable."
[/ap_column][/ap_column_wrap]