Experience
Edinburgh Futures Institute
We want our students to help us build a vibrant and exciting community, and to experience all the Futures Institute, the University of Edinburgh, and the city have to offer.
We want you to find the space to grow and contribute to a meaningful and intentional community. Co-creation is in our DNA and this means that student participation is at the heart of the Institute and the way everyone experiences it. It means we are serious about student roles and opportunities, about involvement in our events and with our partners, and about listening and responding to feedback.
EMMA CRAIGEN [Student Experience Coordinator]
on student experience at Edinburgh Futures Institute
Hi, my name's Emma, and I deal with the student experience from pre-arrival to graduation and beyond. The Edinburgh Futures Institute is not your typical university experience. We are home to the problem solvers, the adventurers, the pioneers, and the interdisciplinary thinkers. In this radical new university way of thinking, we want our students to really take advantage of their time with us, engage in our exciting events season, and join in the discussion, learn from our esteemed academics and rub shoulders with our talented partners in local businesses who are already working on real world problems.
Within our student cohorts, we have two peer support schemes: EFI Students and EFI PALS. EFI Students focuses on community building and making sure that you feel you belong here at the Edinburgh Futures Institute. This includes anything from fundraisers to sports days to our annual EFI ball. In EFI PALS, we want you to feel confident enough to take the lead and really enjoy learning, maybe help others get the most out of their classes, or just join a study group with essential coffee breaks, of course.
At the Edinburgh Futures Institute, we want you to bring your unique personalities with you. Complex problems aren't solved by everyone being the same, but by everyone having different views, thoughts and opinions. Maybe you'd like to write for our student periodical. Maybe you'd like to help our events team discuss engaging topics. Maybe you'd like to host interviews on our podcast or work behind the scenes at editing, maybe social media content creating is your calling, or helping our people and places to be as environmentally conscious as possible.
Whatever your interests and personality, we want to help you shine at the Edinburgh Futures Institute. We can't wait to see you.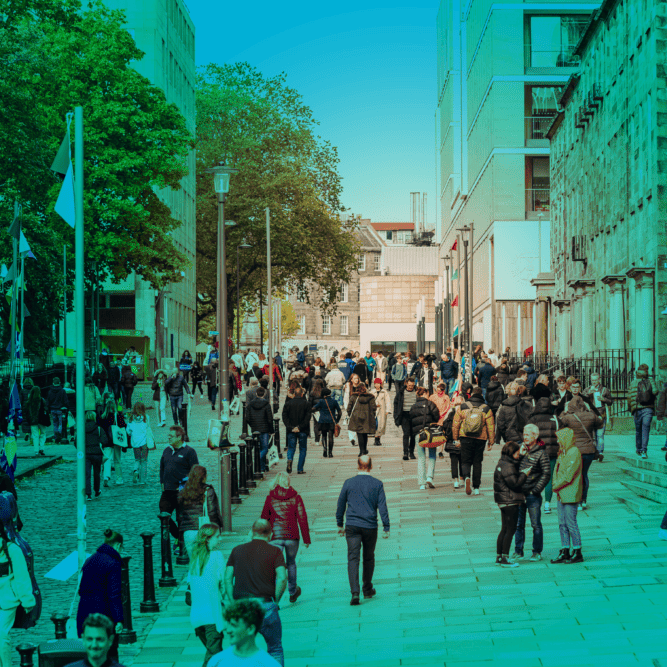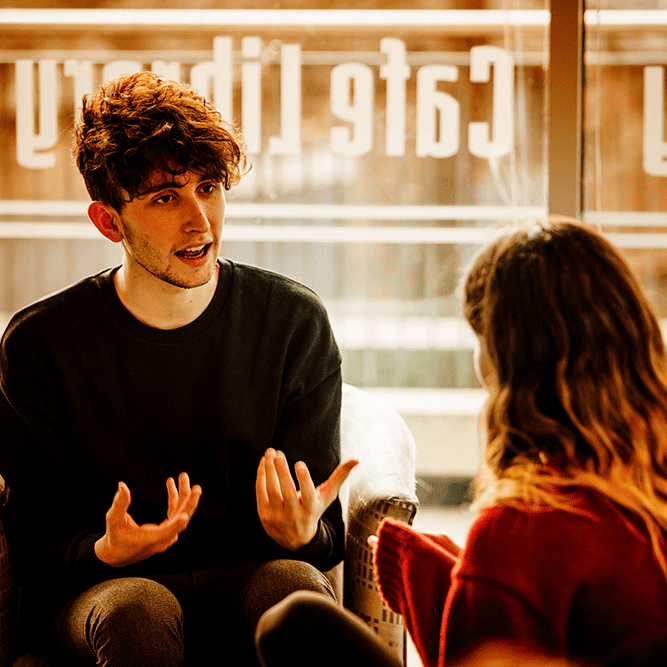 Bring yourself
At the Futures Institute participation and community happens inside and outside the classroom. Here you'll have the chance to engage in our dynamic, twice-yearly event seasons, join in the discussions (online and in-person), or even help the team curate an event! Our purpose-built Makerspaces are open to try your hand at 3D printing, scanning or creating your own VR environment, or to put content creation skills to work through publications, media, and social spaces. We have clear routes and established support for early-stage ideation and entrepreneurs and there are many ways to connect with peers, mentors, societies, and clubs.
When you join us, we want you to bring yourself.
Peer support schemes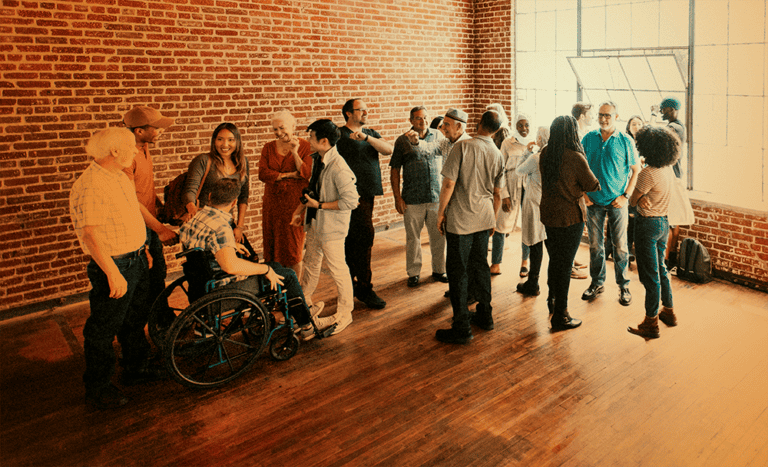 EFI Students (Our Society)
A student-run initiative that is all about building an inclusive, vibrant student community where everyone belongs. Students run everything from competitions and fundraisers to scavenger hunts and our annual Futures Institute Ball! Unlike a typical society with roles such as "President" and "Treasurer", EFI Students is committee-based and everyone gets a chance to put forward ideas and help organise events. Our ethos is that if you have an idea that you're passionate about, we'll support you as best we can to make it happen!
EFI PALS
EFI PALS (Peer Assisted Learning Scheme) is run by students who are in at least their second year of study at the Futures Institute. Equipped with inside knowledge of how things work, they are here to help you take the lead, and enjoy and get the most out of your learning. They run workshops and deep work study groups to dive into methodologies, skills, and interdisciplinary topics, as well as help to run a speaker series each semester.
Events

Find out what's on at @efi_students
"The social at the end of it was amazing, I had no idea how many students were going to be in the course, and also how immensely friendly and welcoming everyone was. As a mature student you do get a little bit daunted as to like, are people actually going to welcome you into their student experience? And everyone has been super amazing, so welcome week was good fun."

Jo, MSc Education Futures postgraduate student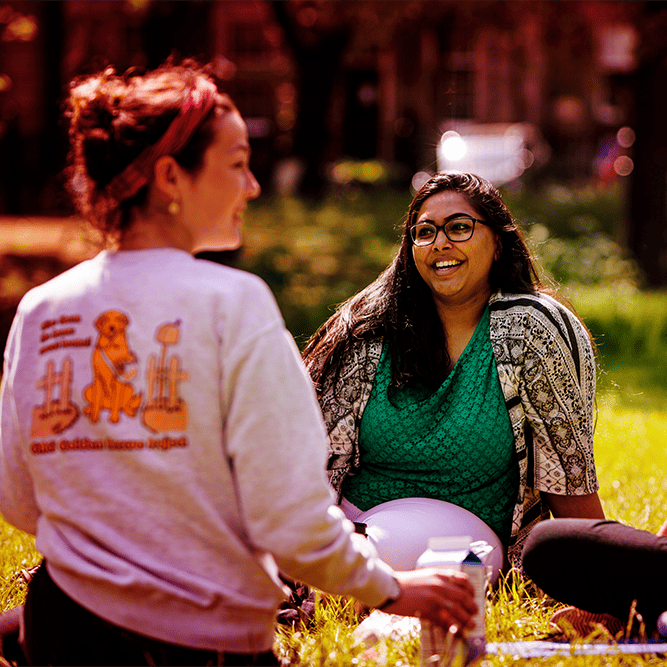 Our student representatives
We ask for, and listen to, student opinion on almost everything that we do! We iterate to create and change our (and your) environment in real time and improve the student experience both academically and through the community.
Our main way of collecting feedback is through the Student Representative role. We have representatives for every postgraduate programme and every undergraduate course, as well as specific representatives to report on our building, our social media presence, and more. We also have Student Ambassadors and post- and undergraduate representatives on most of our academic boards and working groups to make sure that students are at the heart of our initiatives. Student representatives are chosen by student vote in the first few weeks of Semester One.
Student support and wellbeing
Our student support and wellbeing team are here to help throughout your studies. When you enrol you are allocated a dedicated student advisor who is your first point of contact for questions or concerns and can offer advice on course choice and pastoral matters. You also have an academic cohort lead who meets with students in groups and leads on social and academic events within your programme.
The University of Edinburgh also has an extensive network of specialist support services to help with specific issues:
Student Disability Service
Student Counselling Service
EUSA and The Advice Place
The Chaplaincy
Res Life
University student support services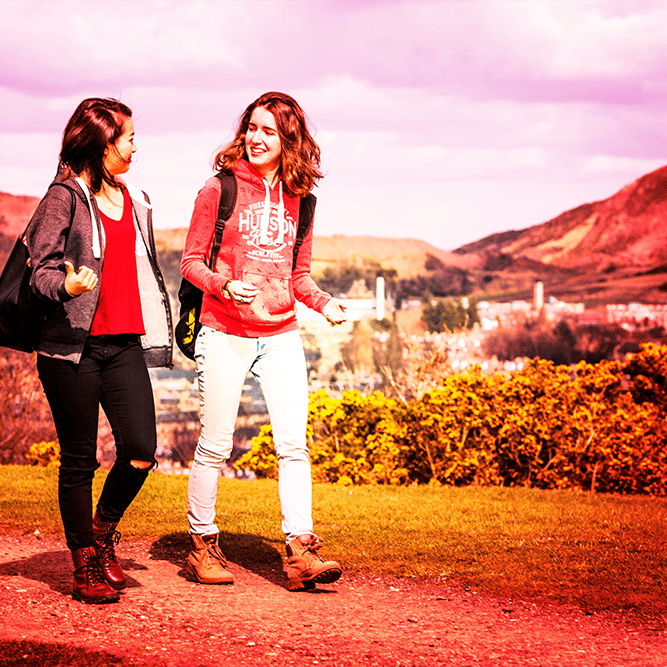 Meet the student support and wellbeing team
ANNA DUNCAN [Student Advisor]
on support and guidance at Edinburgh Futures Institute
Hi, I'm Anna and I'm a student advisor at Edinburgh Futures Institute.
Student Advisors serve as a consistent first point of contact for students seeking support or guidance for a range of matters relating to their studies or personal wellbeing while they are studying with us. This could involve supporting students to navigate university policies and procedures, it might also involve advising on credit load across the year.
We also guide students in how to apply for extensions and special circumstances when they experience difficulty around assessment time.
RACHEL MCKAY [Student Advisor]
on student wellbeing at Edinburgh Futures Institute
Hi, I'm Rachel and I'm a Student Adviser at Edinburgh Futures Institute. Student Advisors also provide enhanced pastoral support during periods of mental or physical ill health and link in with other services such as the wellbeing and counselling teams. We can coordinate a range of support for students involving wider university services, such as the Advice Place, Student Immigration and the Careers Service.
This helps to ensure a joined-up approach for our students. Generally, we encourage students to get in touch with us for any matter, big or small. We're always here for a friendly chat.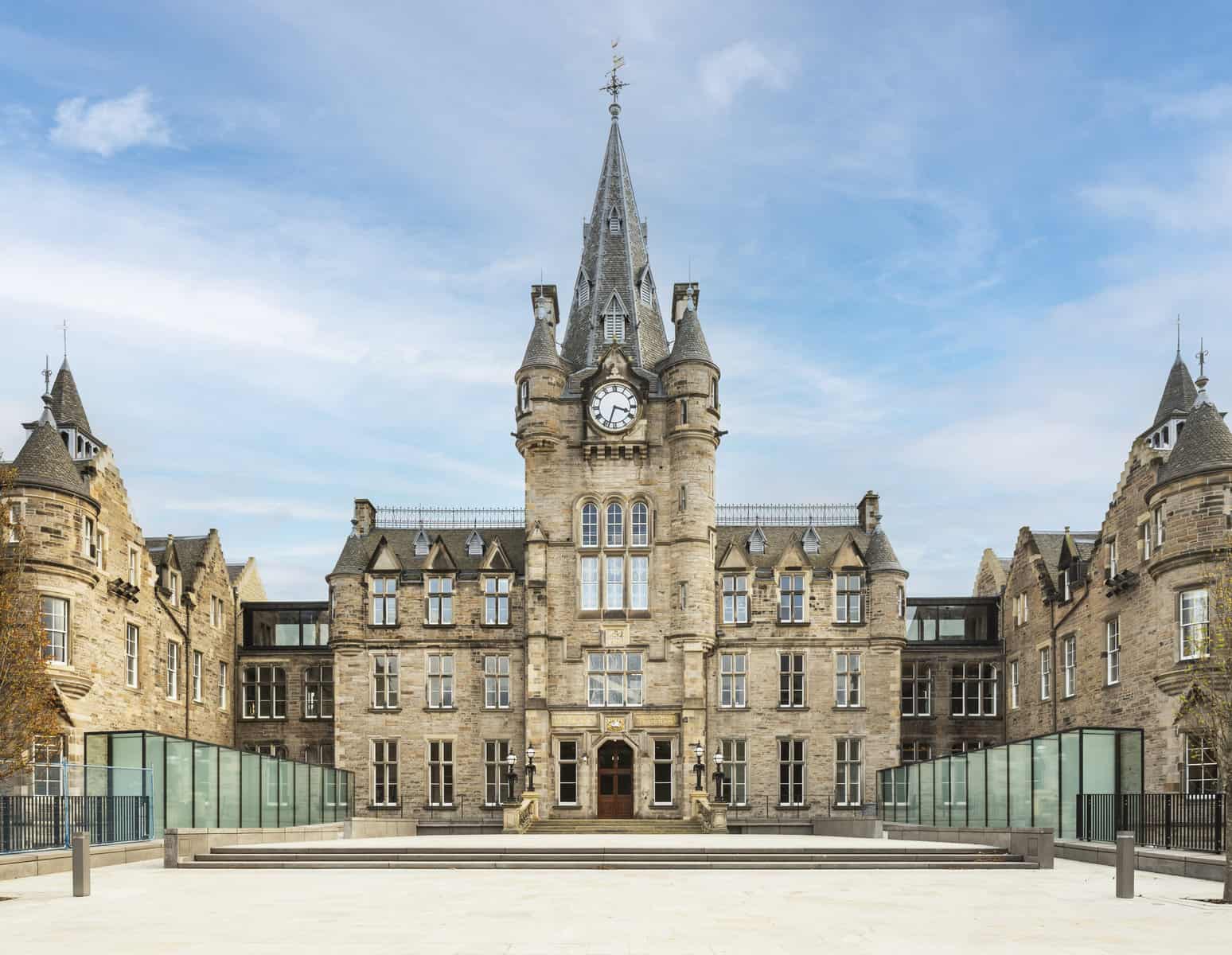 We're moving into our new home
Edinburgh Futures Institute students studying on campus were welcomed into our new space from Autumn 2023. The iconic space has been designed with student experience at its heart.