[ap_column_wrap][ap_column span="3″]
Submissions are now open to all University students to showcase their work at an exhibition in the University's Talbot Rice Gallery.
Last year Talbot Rice Gallery launched Trading Zone, a new kind of student exhibition that aimed to create links between different disciplines across the University of Edinburgh.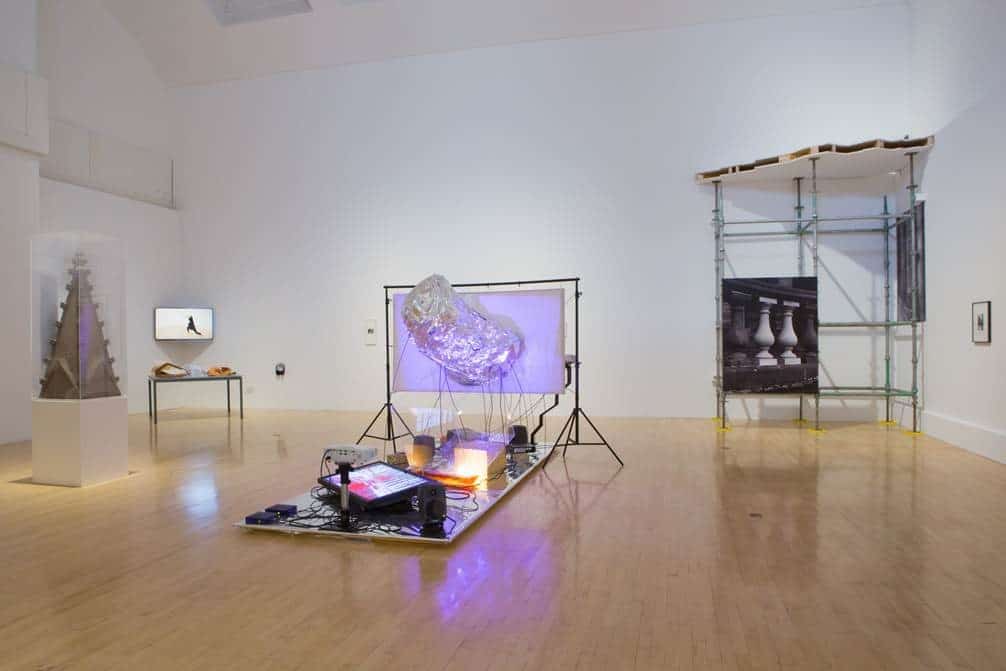 Student showcase
Propelled by contemporary ideas it forms part of a bigger vision of cultural practice where art, design, music or film might intersect with law, architecture, business or economics.
This year, Trading Zone 2019 aims to reach even further – so if you think your work might make a contribution to a contemporary exhibition the Talbot Rice team want to hear from you, whatever School you are in.
Apply now
In the upcoming months the team will meet as many students as they can to build a long-list. Undergraduates and postgraduates and welcome to apply.
[/ap_column][ap_column span="3″]
If you want to bring your work to our attention, please send:
A description of your work and how it reflects contemporary issues, knowledge or events (250 words max)
At least 3 images that illustrate the visual component of what it is you do, with a short description of what each thing is (max 150 words).
A description of what you might be aiming to do or show for Trading Zone (150 words max)
Your name, area of study, year group and email address
Please send as a PDF with no smaller than 11pt font to Assistant Curator Stuart Fallon
The deadline for this opportunity is Friday 7 December 2018.
Exhibition dates: May – June 2019
Please note: expressions of interest are a way of communicating with the Gallery, and Talbot Rice will be in touch with the students we want to follow up with by studio visit.
Those who eventually participate will need to balance their own course work with this opportunity – Trading Zone will not be assessed as part of your coursework.
Related links
[ap_call_to_action button_text="Subscription form" button_url="https://efi.ed.ac.uk/events-overview/subscription" button_align="center"]Subscribe to the EFI Events Mailing List[/ap_call_to_action]
[/ap_column][/ap_column_wrap]