The start of the Academic Year 2022/23 was an exciting time for the Edinburgh Futures Institute with the launch of its first six programmes: Creative Industries; Data Inequality and Society; Education Futures; Future Governance; Narrative futures: Art, Data, Society; and Service Management and Design. EFI is also excited to welcome an additional four programmes starting in the next academic year: Data and AI Ethics; Circular Economy; Sustainable Lands and Cities; and Planetary Health.
Our programmes are unique in that they have an interdisciplinary and Fusion (hybrid) ethos at their core. Our programmes broaden discussion on a variety of topics by having input from different schools across the university, present their insights on current topics and encourage students to look differently at data through multiple lenses. Our programmes are also unique in that they all use a Fusion (hybrid) model in their design and delivery, using a mix of synchronous and asynchronous tasks to engage our students. Unlike traditional models of delivery, we use an intensive approach to our programmes, you can find out more about our courses on this page.
Not only does the flexibility in our programmes enable students to study on or off campus, but also takes our programmes internationally by enabling students to participate in their home countries, and as such making our work more visible, with students studying in the UK, China, the USA, Canada, Belgium, Finland, Germany, Switzerland, South Africa to Chile. Both on campus and online students participate together at the same time. To learn more about our programmes, their structure, and to see Fusion in action then watch this short video:
One of the biggest challenges and topics of discussion is how to provide a positive student learning experience for both on campus and online students equally, our Course Organisers design and deliver their courses with this in mind. Supported by a Teaching Assistant (TA), they strive to ensure that student voices are heard, and are included within the classes by responding to online chats, questions raised in class, and group work, which can include a mix of on campus and online students in our Fusion teaching rooms.
So that we, EFI, can ensure that everyone involved in our programmes can share their experiences, ideas, and knowledge, we offer a series of academic development workshops throughout the academic year to promote knowledge sharing and the ability to learn from one another.
In this Teaching Matters blog series, we hope to share with you some of the exciting work that has taken place and some of the thoughts and takeaway lessons from the academic development workshops.
The two themes that our academic colleagues will focus on in our blogs are 'Academic Development Workshops: Lessons Learnt' which will run in June, and 'Learning and teaching in EFI' over the month of July. The former will be an opportunity for us to share our ideas on engaging online and onsite students, engaging students through asynchronous tasks, and facilitating an effective Fusion classroom. While the latter, will look more broadly at areas of discussion that have arisen through learning and teaching in EFI this year. These will cover what we have learnt from the interdisciplinary nature of our programmes, our discussion about tools such as ChatGPT AI, and how to approach experiential learning more broadly.
The very nature of EFI's approach has brought in academic voices from across the university, working on the same programmes and courses, which has led to enhanced conversations about education and how to be creative in engaging students, assessing them, and providing them with the skills needed in the workforce.
I am delighted to be the first blog in this Teaching Matters Series to promote some of the fantastic work going on within EFI. Feel free to visit the EFI sharepoint site to find out more about our programmes: EFI Education: Design & Delivery – RESEARCH & DESIGN (sharepoint.com).
Image: Original illustration by ECA student Hsin-Yen Chen
---

MIKE BRUCE
Mike Bruce is an Education Development Manager in Edinburgh Futures Institute (EFI) where he facilitates academic conversations through workshops delivered by academic colleagues on their approaches to the design and delivery of Fusion (hybrid) programmes and courses in EFI. He also supports new programmes and courses through the approval process. Prior to his role in EFI, he has over two decades working in education from teaching, teacher training, examining, consulting and managing university programmes internationally.
---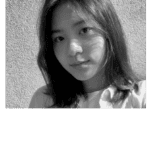 HSIN-YEN (KATHERINE) CHEN
Hsin-Yen (Katherine) Chen is an illustrator and visual storyteller from Taiwan. She is currently studying BA Illustration at Edinburgh College of Art. As an illustrator, Hsin-Yen is most interested in exploring and experimenting different ways to visually communicate the ideas that reside within her mind. Through her artwork, she strives to evoke genuine emotions and establish meaningful connections with her audience. Employing a blend of traditional and digital techniques, Hsin-Yen skilfully utilizes mixed media to craft textured and captivating pieces. Each artwork she creates invites viewers on a journey, inviting them to explore and engage with the profound narratives woven into her work.
You can find out more about her work on her instagram page!